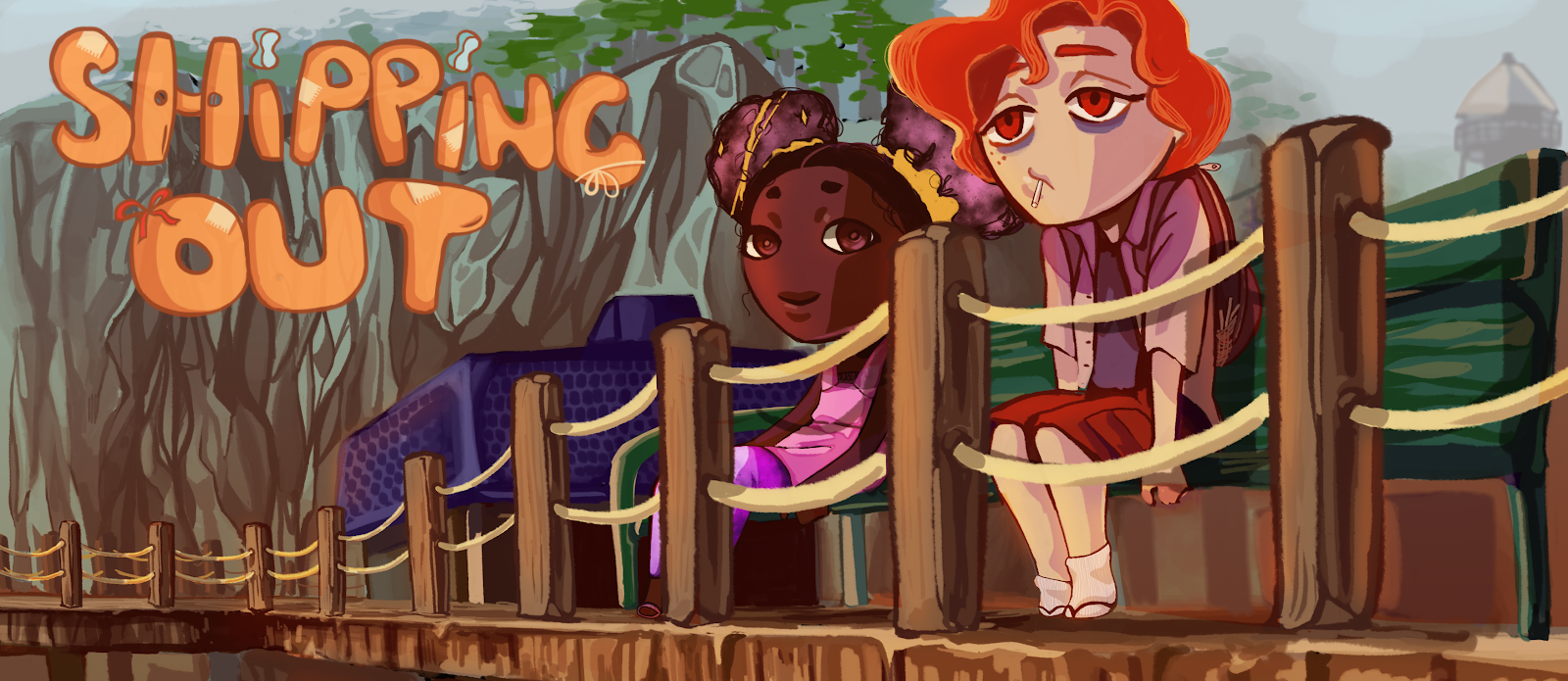 Shipping Out!
Shipping Out is a 3D third-person friendship adventure game that finds the player character exploring and adventuring in the coastal town of McGuire. Players will create their parents and then take control of their custom avatar on the first day at a brand new school. Beyond the schoolyard though, mysterious things are happening around town and it's up to the player and some quirky new friends to figure it out. What has been stealing things from around town? Where do the missing objects go? Is it ghosts? Aliens? The government? It's up to you to uncover the mystery and blow this case wide open.
Install Instructions:
1. Unzip contents of ShippingOut.zip
2. Run ShippingOut.exe
Created By:
●Matt Thomas: Lead Programmer/Project Lead
● Chris Otey: Lead Designer/Narrative Designer/Writer

● Kimia Zadegan: Lead Concept/Character Artist/Lead Sound Designer
● Jacob McFadden: Environment/Prop Artist/Design Support
● Danielle Wallace: Lead Environment Artist/Prop/UI Designer
● Andy Kasinski: Animator/Environment/Technical Artist

● Cyrus Kingdom: Writing/Dialogue
Additional Help From:

● Dean Eskew: Animator
● Calvin Carlsen: Sound Designer

Over 1000 downloads in only a week! What! Thanks!
Thank you all bunches for playing and supporting this small piece of our hearts! <3
Also, if you enjoy our game, please like and share on Twitter!
Download
Click download now to get access to the following files:
ShippingOut_1.01.zip
155 MB